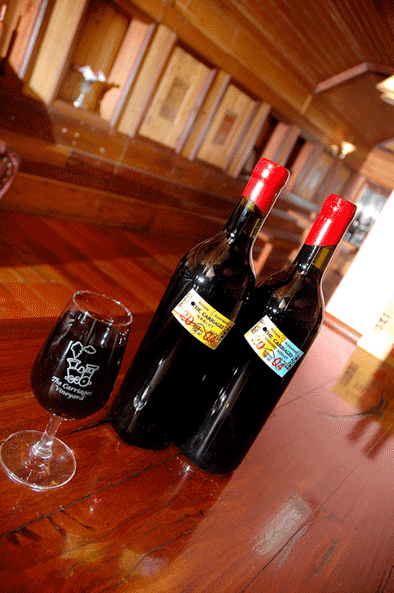 Located at the boutique
Carriages Vineyard
in Echuca, Victoria is this most exquisite of retreat destinations. I simply had to tell you about this darling little secret hidden gem! My friends, David and Lyndall established their award winning vineyard in the early 1990's, and at the same time restored three beautiful 1890's railway carriages as their very own distinctive home. Now they have added stunning boutique accommodation to their impressive list of accomplishments.

Nestled amongst the vines at The Carriages Vineyard this property offers relaxing, private & peaceful surrounds. The beautifully restored antique rail carriages capture the glory and charm of a bygone era, with all the modern convenience and comforts of today. Spacious yet intimate, the accommodation houses 3 double bedrooms, has a fully self- contained kitchen, a large outdoor decked area, with BBQ facilities. An idyllic location catering for all seasons.
Let me just say that this retreat is perfect, not only for historic train enthusiasts, but for anyone wanting a luxurious, peaceful escape from the stressful rat race. Take your copy of 50 Shades, grab your partner and get away for some "us" time. The chance to unwind with an award winning wine, a good book and the love of your life in the picturesque surrounds of the winery - and within proximity to the historic river port of Echuca - is an experience second to none.... girls getaway weekends, men's retreats, couples retreats or small groups (up to 6 people) are well catered for...... isnt it always time for some 'timeout with that special someone'?